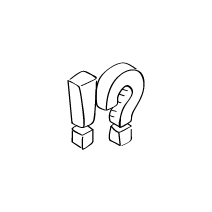 1. Tell someone you trust about what is happening or has happened. Talking to someone close to you about the crime of which you are or were a victim can help. It may be positive to share your experience, thoughts, and/or feelings with someone.
2. Give it time. Your reactions will lessen over time and, as this happens, you will begin to feel better.
3. Seek professional help. If you find that that you are not able to deal with what happened to you on your own and/or if you continue to have strong reactions even after some time has passed since the crime occurred, it is important that you speak with a professional who can help you.
Talk to your parents. They can help you find the professional best suited to help you with your problem.
You can also talk to your school's psychologist.
Speak with APAV. You can ask for help without identifying yourself. Support is free and confidential. Click here to find out where we are and how you can get in contact with us. If you prefer, you can send us a quick message. Click here to send us a message. 
4. Report the crime of which you are or were the target.
Click here to find out where and how to do so.
Click the following links to learn more about: