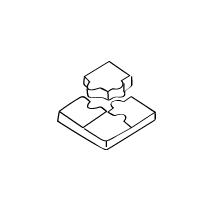 The victim has the right to disagree with and challenge the decision to not bring the defendant to trial .
If you are or you were a victim of crime, you can:
Request the opening of the pre-trial phase if you do not agree with the Public Prosecutor's decision at the end of the investigation phase. In order to do so, you must take on the role of assistant, be represented by a lawyer, and pay a court fee.

You can also ask the Public Prosecutor to accept new evidence and that they continue to investigate the crime. In this case, you do not have to become an assistant.